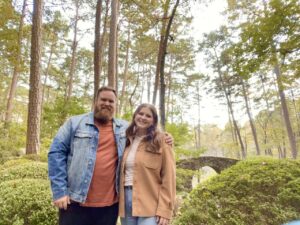 Alisa grew up in Sherwood, Arkansas, with her parents, Darren and Jill, and her two older sisters. While in high school, Alisa began working in ministry roles. She has served in several children, student, and college ministries throughout her life. She graduated with her bachelor's degree in Christian Education from Williams Baptist University in Walnut Ridge, AR and came on staff here in 2019. Alisa has served as Children's Minister at HSBC since May of 2019 and has seen God work in many different ways here. She is excited about her new season of marriage with DJ and cannot wait to see what God has in store for the future. 
Alisa's Vision for Children's Ministry
I am passionate about helping raise up children to be an active part of the church. Children do not have to be older in order to be involved and make an impact. I am also passionate about training, equipping, and partnering with parents in order to maximize our gospel efforts within the home.
'No foul language should come from your mouth, but only what is good for building up someone in need, so that it gives grace to those who hear. ' ~Ephesians 4:29