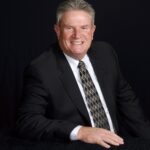 Hello my name is Mike Smith, and I have the distinct privilege of being the Senior Adult Pastor and Pastor of Pastoral care here at Hot Springs Baptist Church. My wife (Brenda) and I, are very thankful to be able to serve in the capacity in which The Lord has called us. Our senior adult ministry is called and referred to as "Legacy Builders." Allow me to share with you a little bit about our Legacy Builders and what they do:
Fellowship Lunch First Thursday of every Month
Grounds Maintenance and Landscaping (Consist entirely of Legacy Builders men and women)
Hospital Lunch Program to family members who have love ones in ICU every Monday at 11:30 AM
Local Day Trips
Jubilee Conference Branson, Missouri
Celebrators Conference Pigeon Forge, Tennessee
Christmas in Memphis Bellevue Baptist Church
Valentine's Banquet
Catfish Extravaganza
Christmas Banquet (over 250 of Legacy Builders attended last year.)
And so much more
Here's the bottom line, if you're not involved in our Legacy Builders Ministry then you are really missing out on a lot of fun and fellowship. Our Legacy Builders Ministry, is second to none. Please give me the opportunity to prove that to you.
---
The Pastoral Care Ministry of Hot Springs Baptist Church consist of caring, sharing, and loving on this great family we call the Hot Springs Baptist Family. Whether scheduled for a hospital visit with out-patient or an extended in-patient procedure you can expect our Pastor's to be with you and pray and visit with you. And then, when tragedy strikes you can depend on the Pastoral Team to be right there with you. I look forward to having the honor of meeting with you and ministering to you. God bless you!
Powerfully His,
Mike