Right Now Media is a free gift to anyone associated with Hot Springs Baptist Church. Right Now Media is packed full of Christian content, with thousands of Bible studies and videos, including children's content. It is a great resource for our church. Scroll to the bottom of the page and click on the circle to sign up.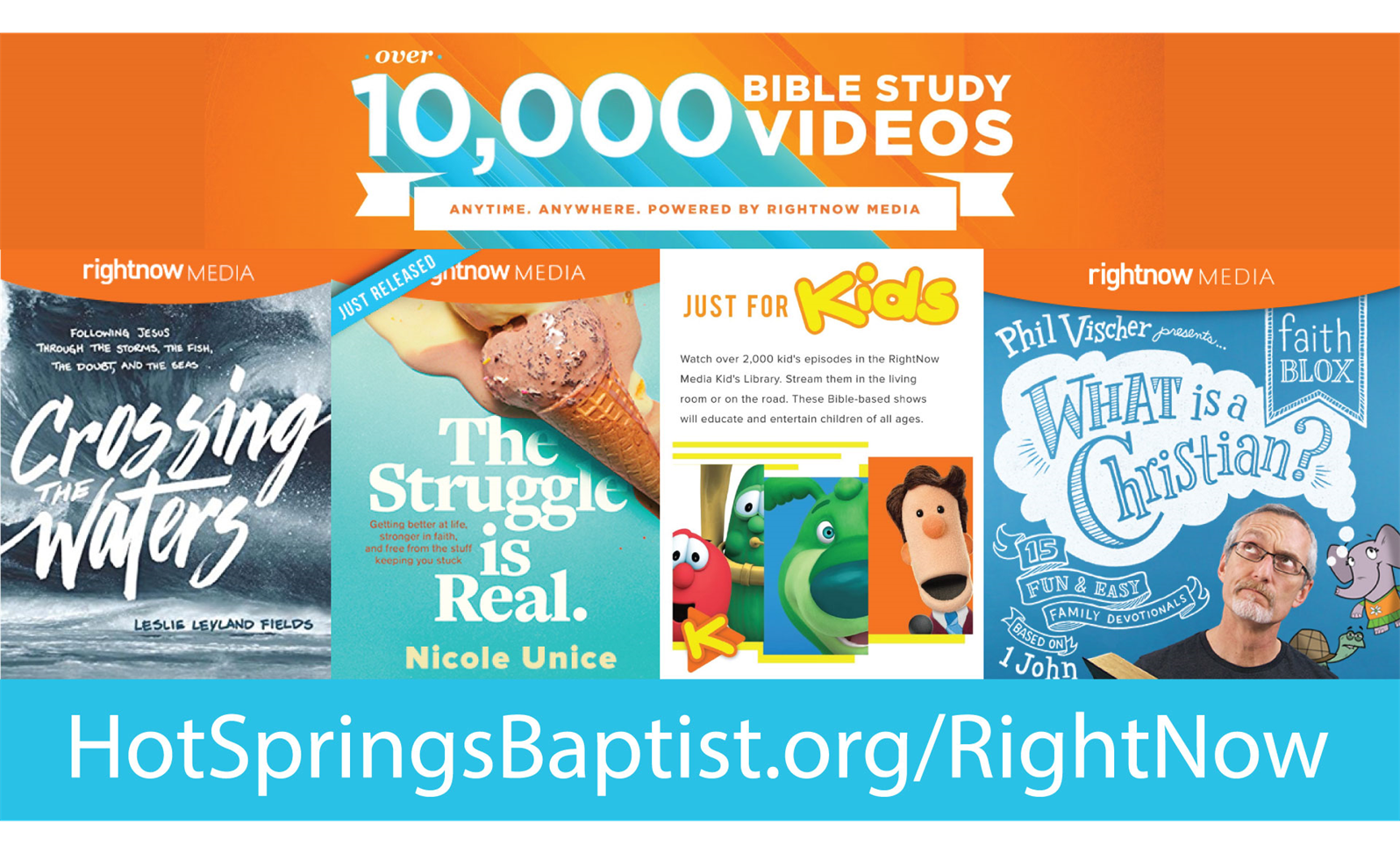 ---
---
Personal Testamonies
Mike Karber
I am like a kid at Christmas who just found a pony and a red Ryder B.B. gun under the tree. The study courses go from kindergarten to seminary and from veggie tales to "legacy grandparenting ".

Thank you thank you thank you from an old baptist who has found a spot in the "new world " where he can sit down with the same "old" GOD.

In His love,

Mike Karber
Jimmy Young
Vickie and I are using and loving the Rightnow media platform (app) and love it. Books, teaching, theology, children's something for everyone.
Goldie Otwell
I am so thankful for my church and the blessing and gift of 'Right Now Media'! For me personally it has made my 45 minute walks fly by…Tony Evans has reminded me of spiritual warfare and the importance of God's armor as a life style! I feel like a kid at Christmas every time I type in a subject and see hundreds of opportunities!! For the counseling ministry God has given…He never ceases to amaze me in the ways He reminds me, "I've got this, Goldie!" Now, clients can type it in…no matter the subject…and they, too, are eternally grateful! Thank you church!! What a blessing all of you are!!

Blessings, Goldie
Justin Miller
Our family really looks forward watching and discussing the videos. We're watching the Shaken series now and we all enjoy it.
---