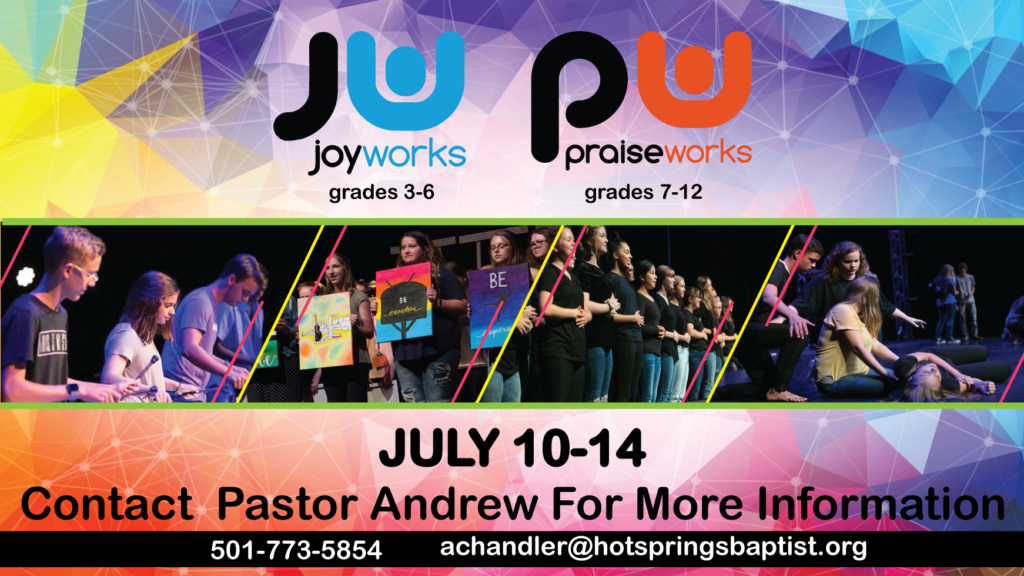 Students grades 3-6 and 7-12, join us this summer for Praiseworks and Joyworks at Ouachita Baptist University.
PraiseWorks & JoyWorks has proven to be one of the most innovative youth and children worship events, equipping future worship leaders with hands-on knowledge and giving them a place to discover and develop their God-given abilities. In the past years, this week-long event on the campus of Ouachita Baptist University has hosted some of the best and brightest as they connected with friends and learned what it means to worship.
For cost and more information, contact Andrew Chandler at [email protected].