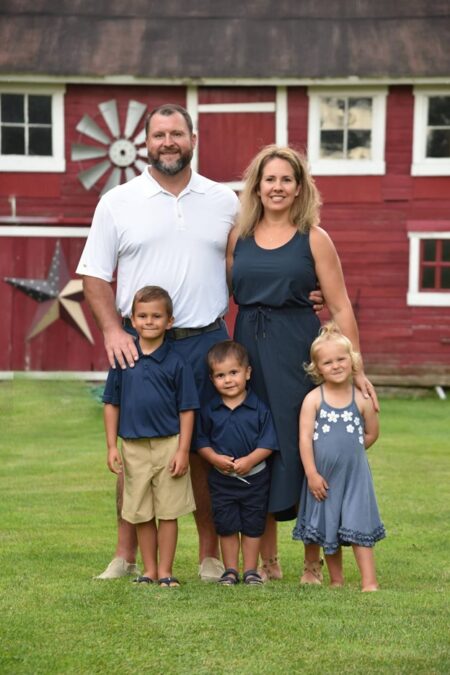 Matt grew up in Western Pennsylvania in the small town of Addison.
He has been married to his wife Andrea (Andi) for 15 years, who is a teacher at Fountain Lake HS. Together they have 3 children Ezekiel (7), Teagan (5) & Timothy (4).
Matt has many hobbies including playing golf, turkey hunting, sports, and working outdoors.
He graduated from Slippery Rock University with a bachelor's degree. After college, Matt pursued his lifelong dream of playing professional football. Matt spent 9 years in the Arena Football League winning 3 World Championships. At the age of 35 Matt became a teacher and coach in Hot Springs. He worked his way up, becoming head football coach at Cutter Morning Star in 2020. Matt has been involved with FCA since 2007 as a coach, huddle leader, summer camp volunteer and Fields of Faith/Courts of Faith. Matt has been on Mission every year since moving to Hot Springs 15 years ago. The missions include: Western PA, Arizona, Mexico, South Dakota, Nebraska. His call to the ministry began when he was saved at the age of 27 and since then he has been pursuing God.
Matt began serving as the full-time Student Minister in July, 2022.