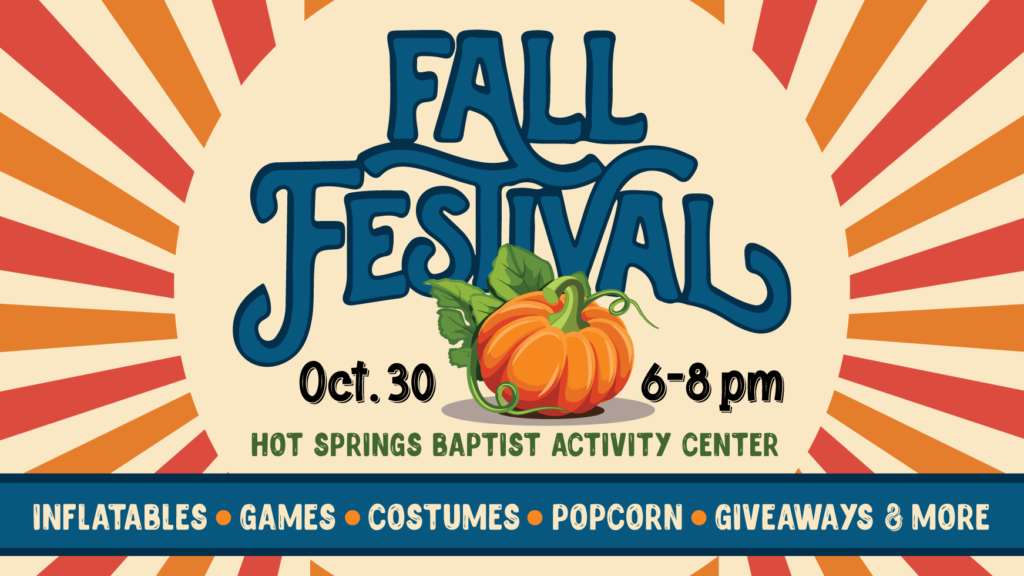 Fall Fest will take place on Oct. 30th from 6:00-8:00 pm in the Activity Center. We will have inflatables, games, popcorn, candy, giveaways, and more! We hope that you and your family can make it out to come enjoy the fun!
We are needing lots of volunteers to make this the best Fall Fest yet! If you are interested in helping, you can sign up in the lobby or below.
We are now accepting candy donations for Fall Fest. Donations should be individually wrapped and can be placed in the designated bins in the lobby.
For more information contact Alisa Staton at [email protected] or Melissa White at [email protected].